Pre-requisite:
Select the 

Uninstall

, then click on the

magnifier icon

to select the software.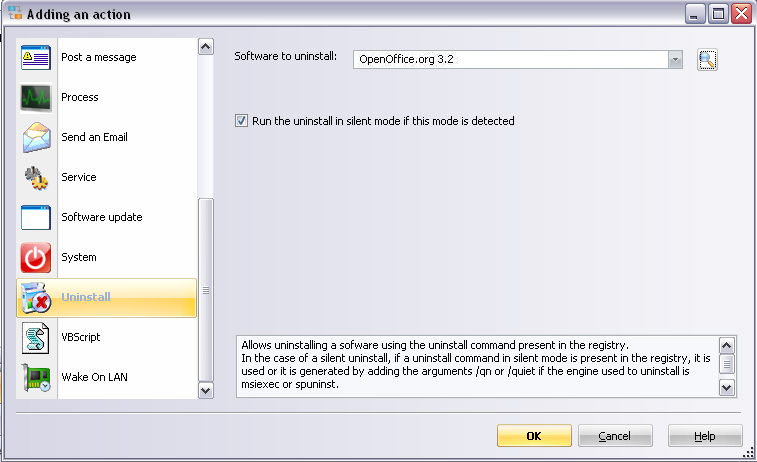 Select the software to uninstall, for this, enter the name of the computer in the Search in field and then click on the Generate button to get the list of all softwares installed on this computer.
Select the software to uninstall from the list: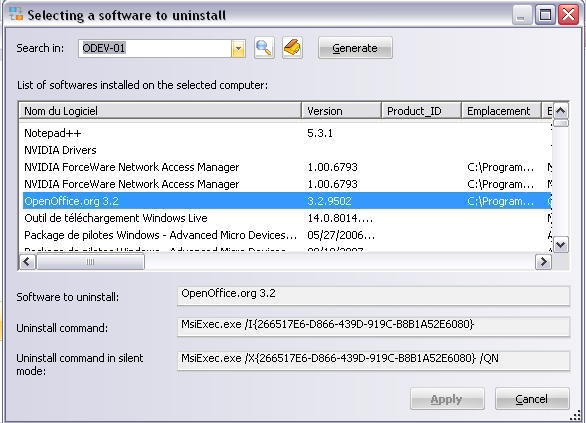 The

Uninstall command

zone contains the command line used to uninstall the

Open

Office.org 3.2 software. This command requires human intervention.
The

Silent uninstall command

allows an automatic uninstall without human intervention. If this field is empty, the uninstall of the application can only be done in a conventionnal way, ie using a dialog box.
Finally, click on Apply to validate your choice.