Pre-requisite:

 

The Display a message action allows to show a message on a target computer and warn the current user that a software is going to be installed for example.

You can set the following options:
The text of the message to display.
If you authorize or forbid the remote user to answer to your message.

Warning, the action is over only when the current user close the window.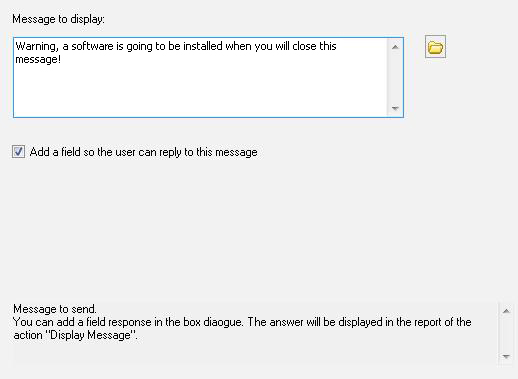 Here is an example of a dialog box that the remote user will be able to see on his computer after the execution of the display a message action: