You can schedule  a saved, installed/run or archived distribution by usin the Distribution menu, then Schedule, or by clicking the right mouse button or by using the

icon on the toolbar.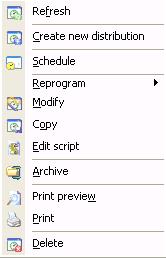 In the case of a planifiaction, the Windows task scheduler box of the distribution server will open and will be able to enter your settings. Planning a distribution has the effect of sending the distribution on programming each time the scheduled task runs.

You must specify a valid name.

You can then set your scheduled task according to your needs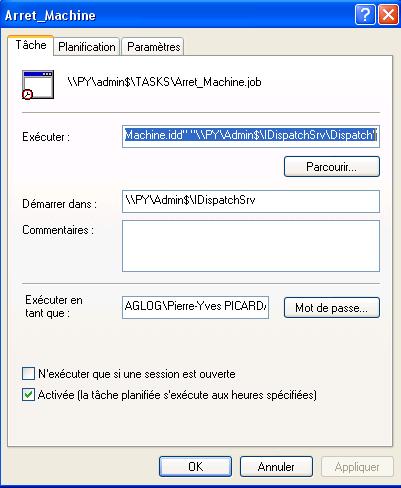 When a scheduled task is created you can subsequently modify, rename, delete, run, or view the properties of the distribution it plans, with a simple right click of the mouse button.