From the System action, you can decide to:
Close session ( ): Close the current session.
Restart computer ( ): Restarts the computer.
Shutdown the computer ( ): Turns off the computer.
Lock the computer ( ): Locks the current user session.
Going into extended stand-by ( ): Puts the computer into extended stand-by.
Cancel shutdown ( ): Cancels the action log off, restart, shutdown, extendend stand-by, during it's reporting period.
If you choose to restart or to shutdown the computer, you can show a message to warn the user.
This message can be displayed for a certain period in seconds.
Force applications to close: Force running applications to close without warning.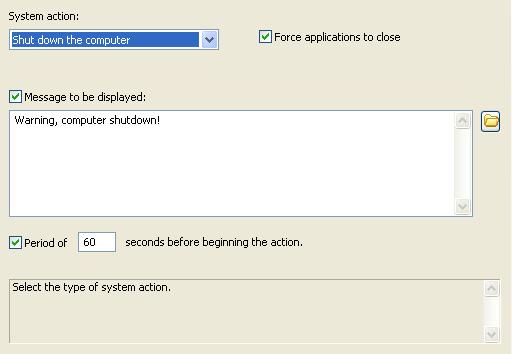 Example:
Shutting down a computer remotely with a warning message and countdown