First, download the free 30 day version of our software if you have not installed it yet: Download IDEAL Administration.

Once installed, just execute it under a domain admin account.
To rename a remote computer, proceed as follows:
From the "Information" tab, click on the "Rename" button.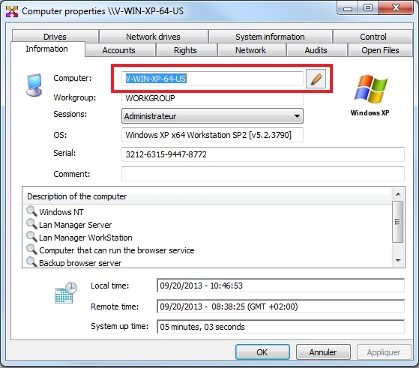 The function used to rename a computer uses the WMI layer. Before changing the name of the computer, please check if the WMI connection runs between the local and the remote computer by clicking the "Test WMI connection" button.
- If the test fails, you must first fix this problem (authentication issue, firewall, WMI service ...)
- If this test is successful, you can enter the new computer name, and an account with administrative rights then confirm.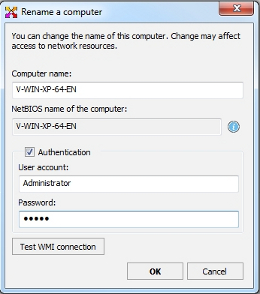 If the computer

has been

correctly

renamed,

a window

will prompt you

to

immediately

restart the remote computer

for the change to

take effect.