This action (

) allows to uninstall a software from servers or workstations by executing it's uninstall command located on the registry of each client workstation.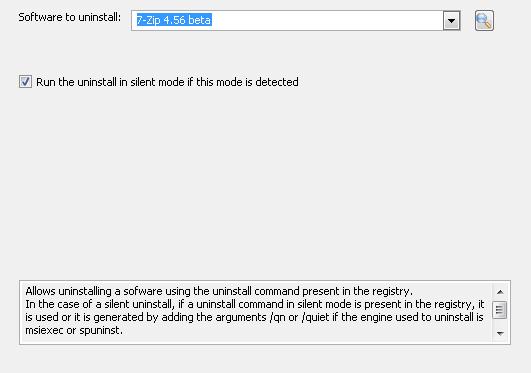 You can list the installed software on remote computers and show their uninstall command as their silent uninstall command if detected..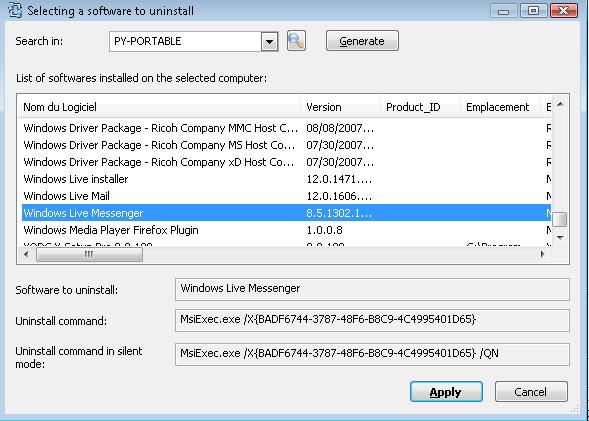 The silent uninstall command allows to uninstall a software without any user intervention. Otherwise, uninstall will be displaying a dialog box.
Example :
Uninstalling the Windows Live Messenger application