This action allows to send an e-mail from a target computer.
You can set the following options: (in bold the required informations)
The SMTP address of the server.
The port number of the SMTP server.
Define if the SMTP server requires an authentication (a user account/password will be needed).
The sender e-mail address.
The recipient e-mail address.
Any addresses of recipients to copy.
A possible list of files to be attached to the e-mail.
The subject of the e-mail.
The body of the message to send.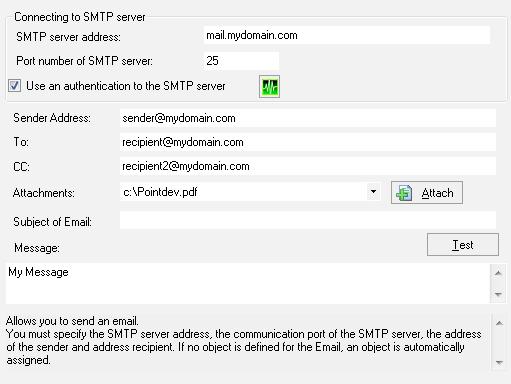 Many files can be easily attached to the e-mail, only if they are available and accessible during the execution of the sending e-mail action..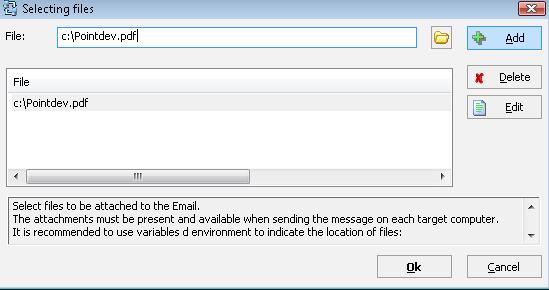 N.B :
At this time, e-mails cannot be send by SSL.
It means for example, that you cannot use the GMail SMTP server "smtp.gmail.com" on the 465 port.
Example :
Generating reports on each target computer and sending them by e-mail