This example describes the procedure to use in order to automatically execute "Mozilla Firefox" when a user opens a session.
This topic can also be used as a starting point in order to automate the running of other programs (Microsoft Word, Outlook, ...), documents or execution of scripts, commands... The approach will be then relatively similar.
If several programs or commands have to be launched, as many "Command" or "Executable" actions have to be defined.
Create a new alert, named for example "Session Logon"".
Add the following event to be monitored :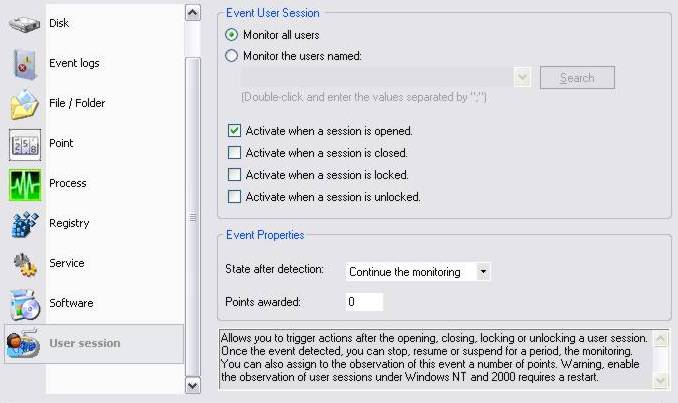 A filter on the name of user accounts can be applied if required.
The state after detection "Continue the observation", enables to infinitely pursue the monitoring of the user session.
Add the following action to be performed :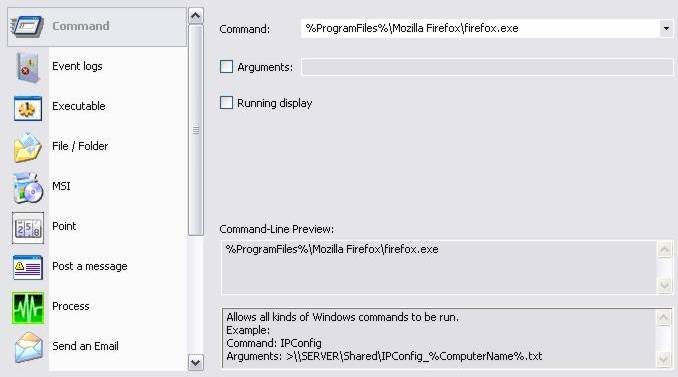 Here, "Mozilla Firefox" is launched by command-line, using the "%ProgramFiles%" environment variable.
The "Executable" action would have also been used.
Select the target computers on which the alert must be applied :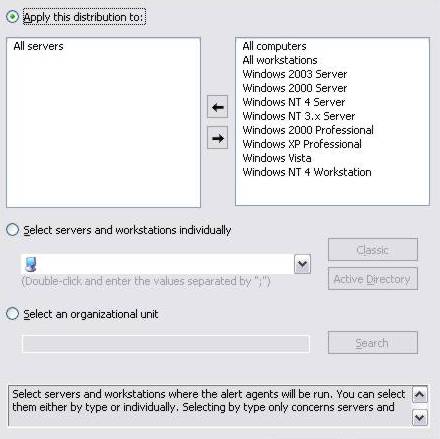 Confirm the alert creation by clicking on the "OK" button.